I am a lifelong technology enthusiast, having worked in Financial Services IT for more than 24 years, across multiple disciplines including:
Unisys MCP-based mainframe platforms (A17/A19/HMP NX 6800/Libra 180/Libra 6xx/Libra 890)
EMC Symmetrix storage arrays (DMX 3/4 and most recently VMAX) including experience of SRDF(S), SRDF(A), BCV
Windows Server (2000 through 2012)
Various Linux/Unix OSes (HP-UX/RHEL/Centos) including experience of GFS/GFS2 SAN storage clustering
Virtual Tape Server technology (B&L/Crossroads/ETI Net SPHiNX, TSM)
Automation/Scripting (PowerShell, NT Batch, DOS, Bash, OPAL)
Security (Privileged Access Management, Encryption, Password Management)
Business Continuity/Disaster Recovery (Design/Implementation/Operations)
I'm focused on learning and getting hands-on with Raspberry Pi at home and cloud computing solutions both at work and at home.
I moved into a Security Engineering role in 2020, so a lot of my focus is now more security focussed across all tech stacks.
My main focus at present when it comes to cloud is predominately Microsoft Azure, with Google and AWS of interest also, as well as other cloud infrastructure services such as those provided by CloudFlare.
Away from work and tech, I love to travel the world with my wife, as the photo up the top of this page gives away - amazing how good a photo you can take on a smartphone these days!
I also love most genres of music, live in concert when I can, with a particular love of Rock/Metal and also Trance (coincidentally, given the profession of a somewhat more well known namesake of mine!).
My Certifications & Badges
Microsoft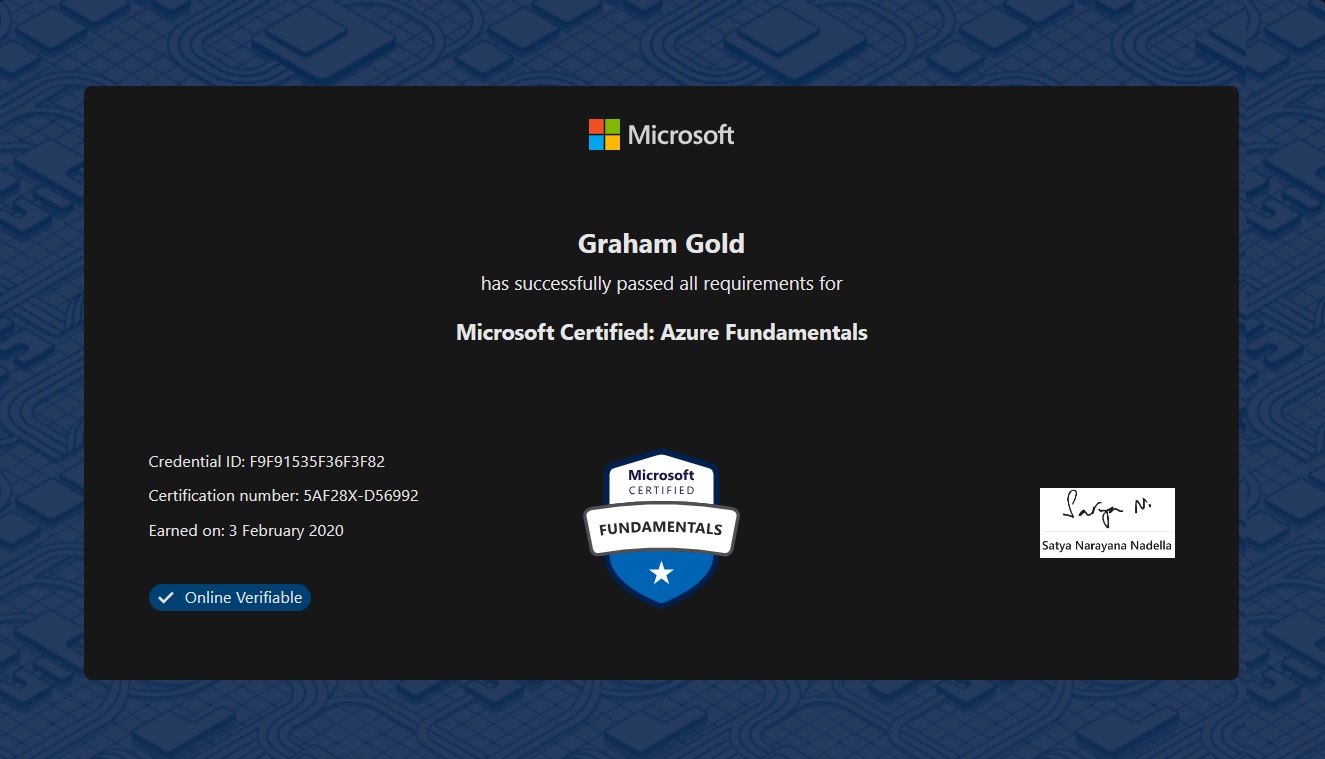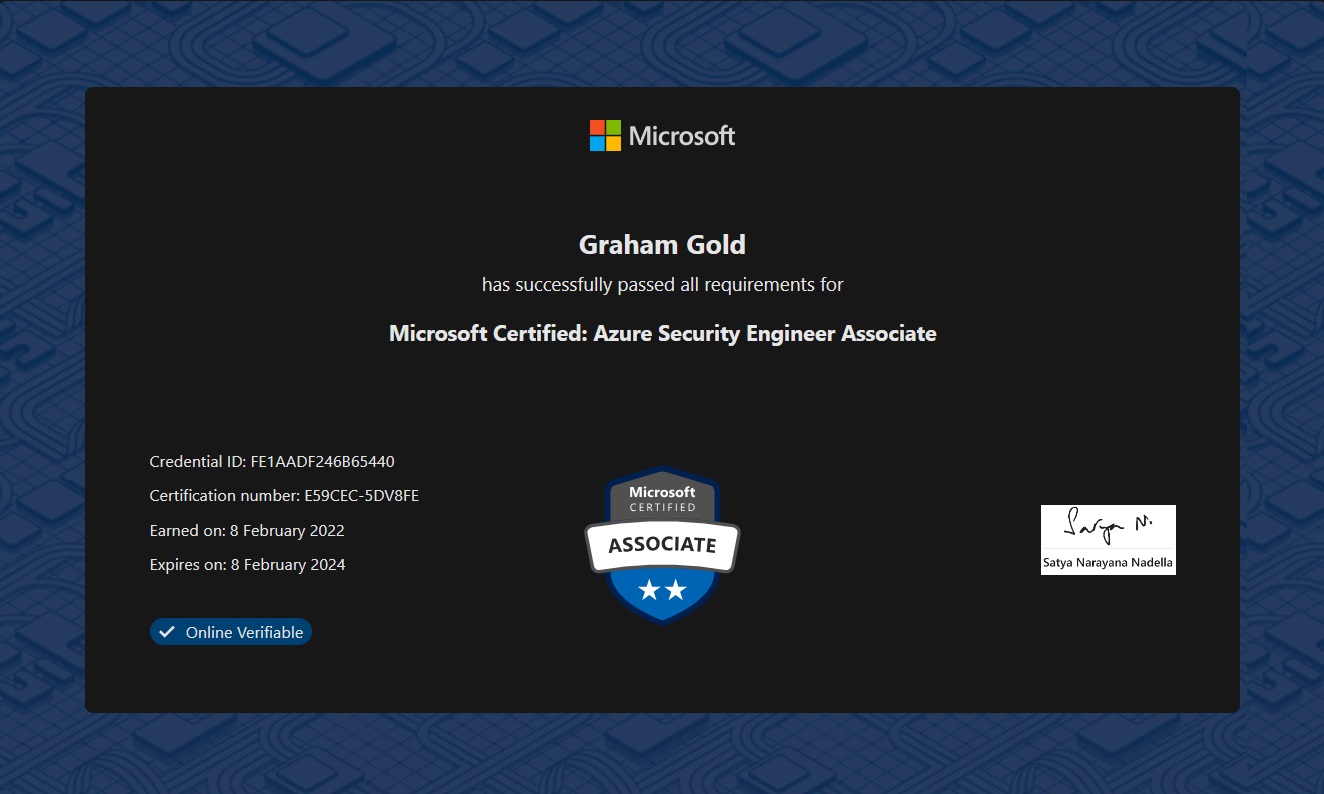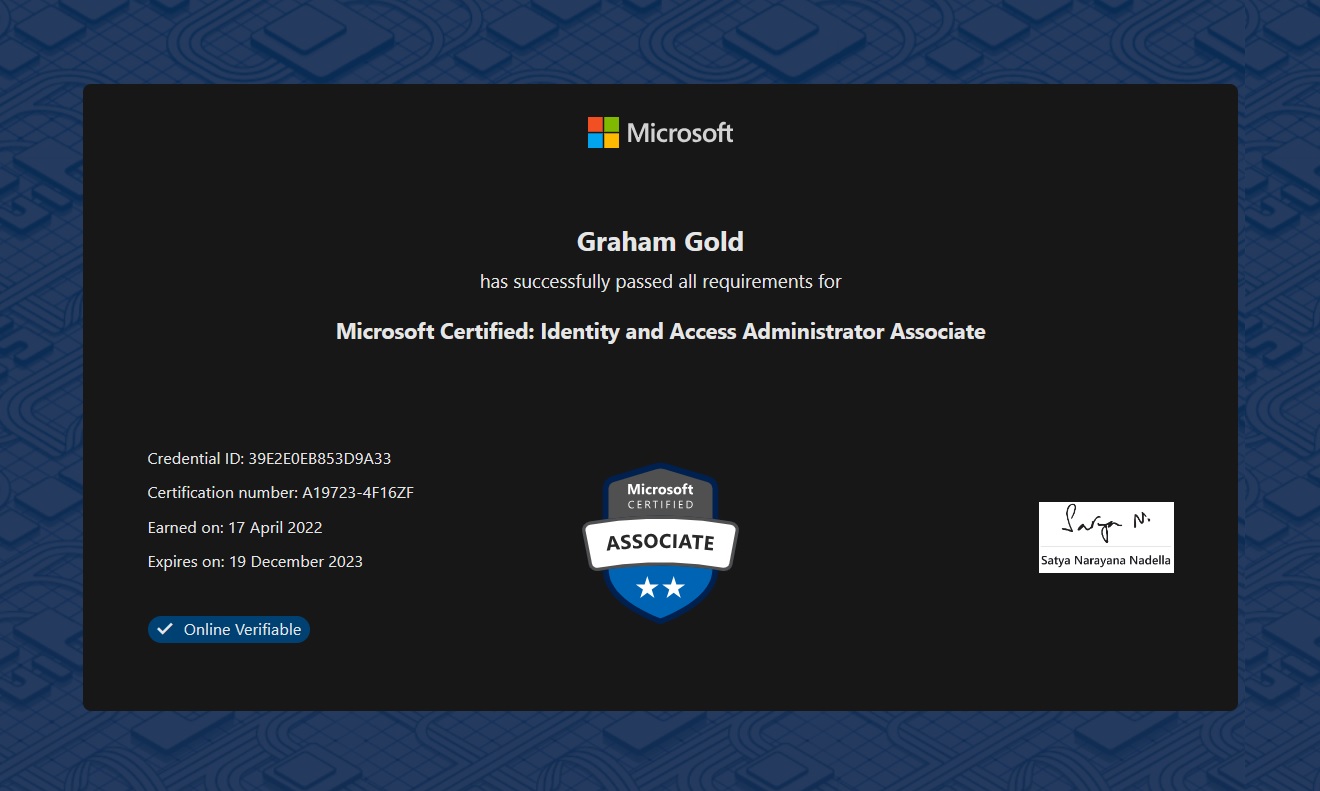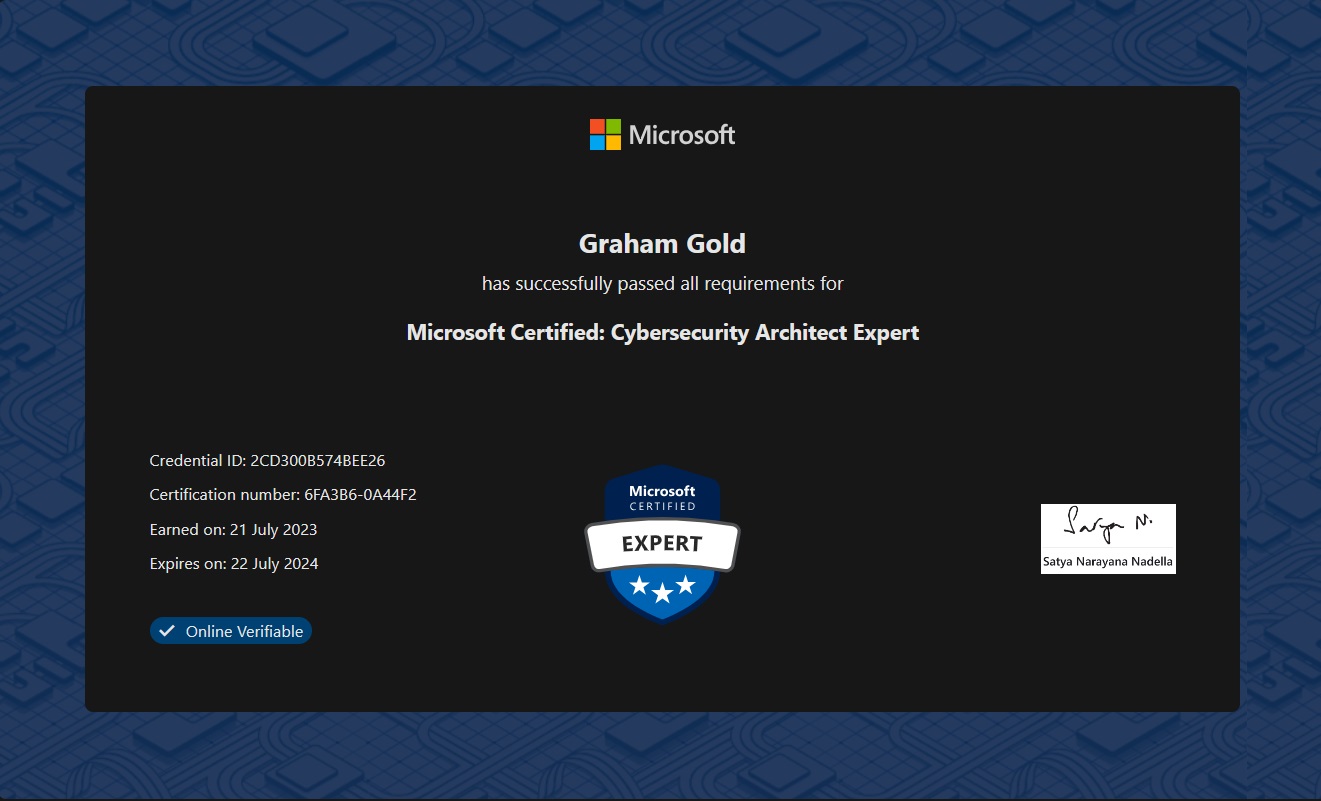 Google